Friday 25th November 2022
Headteacher's Message
Dear Parents and Carers,
This week my week started in such a happy way – a child left this on my desk, I thought it might make you smile!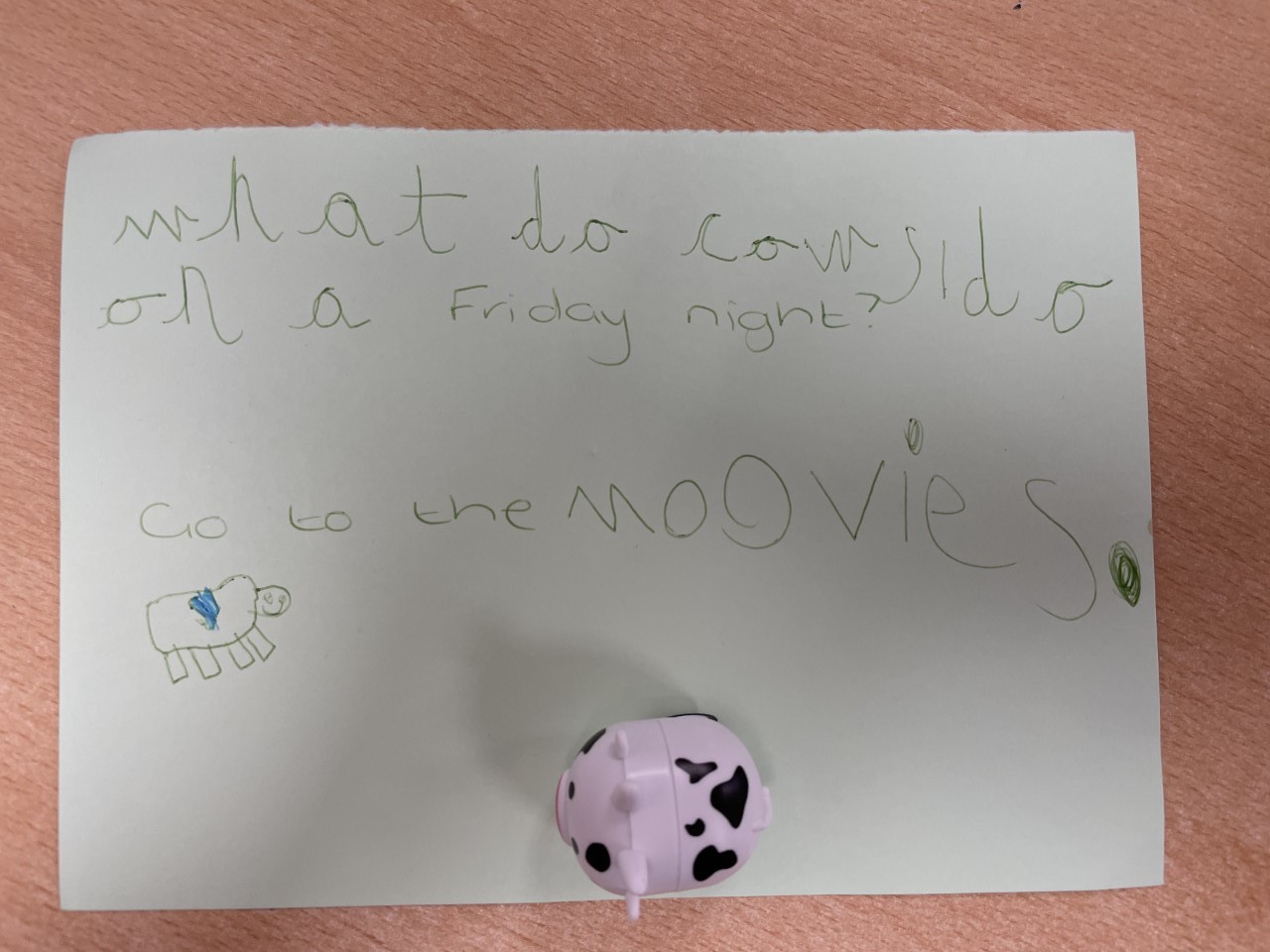 Wren's Class had a wonderful time at Ely Museum on Wednesday, despite the rain! A big thank you to the parents who accompanied them there. Woodpecker's will be visiting the museum next week.
We have made some changes in the Infant Assessment Unit this week, each child now has their own workstation in one of the two classrooms and there are more visuals being used. We have received some support from the local authority SEND team to ensure the needs of all the children are being met. They children will all follow a class timetable, but personalised for their individual needs. They now have a cosy book corner in each classroom to reflect the other classes in school.
I would like to say a big thank you to Mrs Jones in Oak Class who has been an amazing support for the children over the past few week while Mrs Donnelly has been off. As the supply teachers do not know all of you so well, she has being seeing the children in and out safely each day. Please be kind to her, she is doing her very best to let the children in and out each day as quickly as possible, the children's safety is our first priority. Unfortunately Mrs Donnelly will not be returning for at least another week, we wish her well.
On Wednesday Mrs Tomlin held a maths curriculum evening for parents and carers to showcase our new maths curriculum, but unfortunately no one attended. Is there a time you would rather attend? Mrs Fielding planned them for after school so that those of you who work could attend, but clearly this time is not suitable. Let us know by emailing office@springmeadow.cambs.sch.uk your suggestion for a suitable time – we want you to know the progress the school is making!
Best wishes,
Mrs Maria Higgins
Interim Headteacher
Additional
Update

s/Information

Children in Need- A massive thank you to everyone for their donations last Friday, overall the school raised £105, this money will be going to the Children in Need charity to help support many more children.

Christmaths- Just a reminder that the Christmaths event is a week on Wednesday. If you would like to attend the event with your child, please contact the school office and we will add you to list.